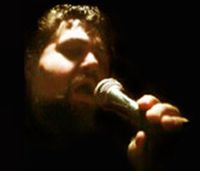 Welcome to the Home of The HeartSleeves!
We're laying down some Neo Eclectic, Soul Reflected, Sounds From Real Life!
Born in the glory and pageant of the noble working cities of Boise, Cleveland, Schenectady, Boston and Syracuse,
"The Heartsleeves" is the voice of the no frills sincerity of real world American life. 
The Critics Speak About The Heartsleeves!

"The HeartSleeves are living legends. True masters of the art of emotional music.......they have been quietly regarded as one of Boston's best kept secrets since early 2007"

Tyler Kershaw -
UNregular Radio

"A beefy, powerful vocal is the centerpiece of the track - everything else sets the table but vocalist Jared Lucas Nathanson brings the steak. There is no weak spot in Peripheral People"

C.D. Di Guardia - Boston Band Crush


"Deep, first word that comes to my mind when talking about The HeartSleeves. Deep vocals and music"

Johnny Katz - UNregular Radio


"The Heartsleeves brand of roots/ funk/ neo-soul.. the idea of a groove- the tightness, the chemistry and the way they can play off each other.. They are bright, strong"

MicControl Jon - MicControl

"A catchy bossanova beat tells the triumphant tale of Queen Esther and Mordechai. "Haman (Purim Song)" is not a cover, parody or kids song.... The catchy melody has a Brazilian bossa beat..... There is also the quirky and rocking "Son of Lenny Bruce".... Nathanson's thick, deep voiced vocals details his childhood story with a groovy saxophone and piano backdrop"
Ben Bresky , Israel National News 

You are visitor number: 197884