10/5/11 BostonBandCrush: Dissolving
C.D. On Songs: The HeartSleeves - "
Dissolving
"
(return to Reviews)

(Go to original Article)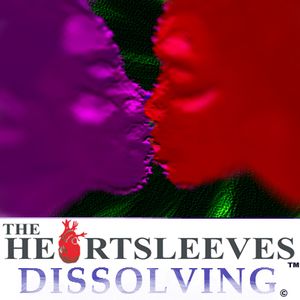 I am going to level with you, I have not, until now, ever heard of the
Gulu Gulu Cafe
. It's very possible that saying it aloud might cause people in the area to think you  sneezed. So if you want to be blessed, go ahead and try it. If you don't feel blessed enough, then The Heartsleeves have your back. They have blessed the world with a brand new track, so of course I had to share it with you – just in case you missed it. And if you really dig this and want to be blessed by the band in person, then anoint thyself with something that smells nice and head over to the Gulu Gulu Cafe on Saturday night. That's in Salem, Massachusetts. On Essex Street. Don't get confused. Just get moving!
There is a palpable grinding sense to this song, and it is something we might dare call "groove" – at the risk of sounding douchy. It's worth the risk, because "
Dissolving
" slips right into a comfortable little notch that is situated somewhere near the human center of gravity. This song is all rhythm section – heck, this song is a rhythm section. Even the vocals fit into the low-slung spirit of the thing; pushing a lot of air and sound around with a lot of power. Like the figurative jackhammer, except it's set on low gear. And of course you won't be different; you'll be changed.
The place where this song lives is in the three-note descent at the end of the measure. It is here where the rhythm section sort of "reboots" for the next measure, joining up the three steps back down to the ground floor. The saxophone provides the ornamentation here, hitting different intervals of this short trip. This is the song's principle hook, and it is notable that something rhythmic is the hook; even if it's just an exceptionally rhythmic expression of the a melodic hook. Even when "
Dissolving
" moves on to a different sounding section, it still works from this established descending motif.
The gravity in this song brings it soul. Or does the soul lend the song gravity? Either way, a strong male vocal expresses whichever one of these equations is happening. The background vocals add a little color to the air, but they remain respectfully out of the way of the lead. The lead is relaxed and confident, though never lazy. The melodies remain dynamic, sometimes soaring, sometimes bricking it out in the trenches of the register. Bassists, non-soloing guitarists and others take heart and notice: the rhythm section of "
Dissolving
" makes it all possible.