UNregular Radio: 9/20/2012 - Jonny Katz with the Rundown: TBLMS




Jonny Katz here, bringing you the rUNdown on just what the hell is going on today on The Boston Local Music Show.

We've got all corners from all over so be sure to tune in at noon for your second of two weekly four hour doses of UNregular's headiest local music hook'up. Today we have Conor Mulroy, Ethan Robbins and Cold Chocolate, Jared of The Heartsleeves, and JVD and the Backporch Smokers. We have the band's music and links to their swag, Check it out and check out DAve Crespo and myself on the Uncensored channel 12-4pm!

The Heartsleeves:

Deep, first word that comes to my mind when talking about The HeartSleeves. Deep vocals and music, they shake Brighton and Allston when they practice and bring down venues with every performance. Instead of giving them a genre I'd just say its deep HeartSleeves music, seems right.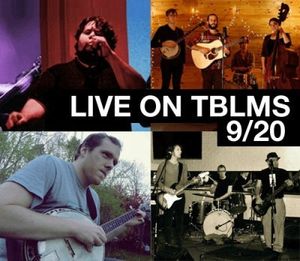 UNregular Radio: 2/28/2012 - The Heartsleeves by Tyler Kershaw
Band on the Brink: The Heartsleeves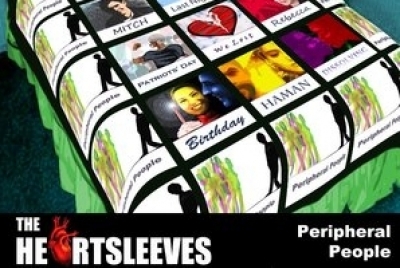 The HeartSleeves are living legends. True masters of the art of emotional music without being whiney, a feat thought of as impossible by most modern musicians. However the most interesting thing about The HeartSleeves is not their commitment to blending emotional lyrics with old-soul rock n roll. It's the fact that they have been quietly regarded as one of Boston's best kept secrets since early 2007.
The HeartSleeves are fully backed by two extremely solid releases (one past and one future). 2009 saw their first album titled "
Dirt & Water
". This release caught the Boston scene completely off guard with its catchy hooks and deep lyrical content. I'm sure you've seen lesser bands crumble under pressure of having to match the power of their first release with their second. These guys have more than delivered with their sophomore full length "
Peripheral People
". This album is 13 tracks of heart wrenching real life blues. "Sounds from real life". This band lives true to their name, wearing their hearts on their sleeves through every minute.
The HeartSleeves have a huge Spring planned. They are playing at The Gulu Gulu Cafe on April 13th, but even before then, these guys have something huge planned. The Rosebud will host the release show to "Peripheral People". Come out, buy a cd, listen to the tunes played live, have some drinks, come party. This is The HeartSleeves' night and they're going to celebrate in a big way. Mark your calendar, do not miss how gigantic this show is going to be!