Carl Bernard
:
Carl, though we haven't been in touch for some time, is family. He was my mentor and a shining star of talent that I was privileged to know and learn from in my years at Conn College. He is energy and emotion, bursting from every note. I miss him. It is because of him, that I got the courage to express myself through song.




Luke Cavagnac
:
Luke is a renaissance man. Painter/Soingwriter/Singer/Guitarist. He was an inspiration and a good friend to me in my formative college years. Operating out of North Hampton, MA, you can see his paintings at 
The Invisible Fountain
 and listen to his band at
The Claudia Malibu
.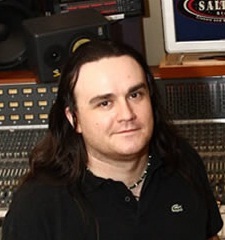 John Gray
:
John was the lead guitarist of Grits, my college band. John is an exceptional player and engineer, a genius and a decent, honest to god, gem of a human being.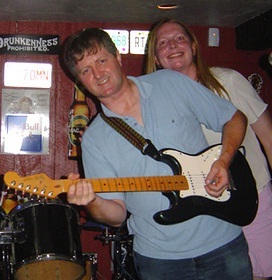 Tara White
: 
Gary & Brenda are a staple of the Boston band scene and their mix of pop, rock and ecletic roots will knock you out! We have played with them many times and they've jumped in whenever we needed a hand. We love these guys!





Keith Cornella
:
Keith is a talent, friend and all around musical journeyman.. His vocals are crisp and his bass and guitar are deep and dirty! Keith has sat in with us many times, we miss him since he left the area, but will always be fans of his work and his humanity.






Billy Wine
: 
 They bring the Soul, the Funk and quite an edge as well. Never going to be boring always going to keep you up late..







Eleanor & The Tasties
: Mmmmm, mmmmm, those Tasties drop the beat down and Eleanor skates across it with melodies deep and soulful.. a complete meal!

Lowman
: A crossbetween They Might Be Giants and 5 other great bands that never happened in real life. But we have Lowman to illustrate the story. You do not want to miss it.







Afro DZ ak All Starz
: Pete Shungu and friends teach, inspire and play some damn soulful/Jazz/Funk/Inspirational messages meant for your ears, heart and brain.






DAve Crespo's After Party: It's a party with Boston's beloved DAve Crespo. You are invited, so is your whole family and everyone is going to lose their mind in the melodies and the rhythm. 

Tik Tok: They said they were like Tom Waits meets Fiona Apple.. They forgot to mention he meets her on the highway during a highspeed car chase!! They have a lot more power and kick than you would think, like a gypsy caravan with laser lights!

Toyko Tramps: This is a Blues band that keeps you awake and deep in the delta, with enough kick to make it funky and enough soul to fall in love. We love them!

Answerman: This is working class punk like we missed it, like it used to be, loud, real and likable with real melodies kicking your ass. Plus.. Sam is the man!

Danielle DeBenedict: Anyone who can turn "Runaway" into a slow soul powerhouse is IN my book. We will play with her anytime!

The Family Dinner: They lay down the groove and roll over it with tasty Hip Hop flare. Its part of your complete dinner.

BackPorch Smokers: They Smoke the front porch and insides as well... Think 70's blues rock meets modern grit.. I dig it.
Racha Fora:

We met these cats hanging around Central Square in Cambridge.. On their website they describe the name as:
"Let's go!" is one of the many possible translations of Racha Fora, but the one most apropos to this ensemble might be "branch line"—in this case running from Brazil to Japan, a link older and deeper than you might imagine. Racha Fora's sound is, appropriately, at once delicate and propulsive, acoustic and electronic, and fleet of finger and mind.
My old friend Ben Taylor is the bassist for this incredible band that is fighting the good fight to bring back real, high quality, make you leap out of your pants, SOUL music. 




Bumpus
:
 My very first band in college was called Grits and was lead by Bumpus mastermind, the insanely talented James Johnston. He is one  souful whiteboy.